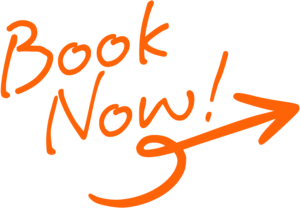 PARTY BOUNCE CENTER
Celebrate your child's birthday in the Area's ONLY Indoor Inflatable Facility!

(We Do Not Offer Open Bounce)
Currently, we have 3 inflatables (ages 10 and under), a Pretend Playtown for ages 4 and under, and a Blacklight Zombie World Ball Blaster room for ages 5-10. Enjoy your food, cake, and gifts in our new private party room designed just for kids!
The best part of our indoor inflatable parties is that you will be the only party during your time frame. No more sharing the facility with another party! More Information
PRIVATE PARTIES ARE: $275.00
2 Hour Party for 24 Children and 50 People Total
Print and Sign the Liability Waiver
(Please bring the waiver of liability on the day of the party; this includes the party host and guests. We will have waivers on site if a guest forgets to bring one.)

GLITZ & GLAMOUR
If your little one wants to be a Mermaid, Princess, Pop Star, Fairy, Beauty Queen, Dolly & Me, or more, we have the party for you. Our new private party room is all the rave with bling, bling & more bling! Your guests will feel like a star while getting their makeovers done. Hair is accented with an accessory. Face art is done in the eye area designed for princesses & pop stars. Lip color and glitter top off the look to be super fun! More Information
GLITZ & GLAMOUR PARTIES ARE $250.00
Party up to 9 children maximum (18 guests total). No Exceptions Please!
TEDDY ZOO
Riverbend Bounce now offers "Teddy Zoo", our line of build your own bear stuffables. We offer an assortment of animal skins in either 8" or 16" sizes. We also carry an assortment of clothing for both size animals at an additional cost. More Information
TEDDY ZOO 8″ Animal Party is $200
Party of 8 children (includes birthday child), $10.00 per additional child with a max of 12
TEDDY ZOO 16″ Animal Party is $250
Party of 8 children (includes birthday child), $15.00 per additional child with a max of 12

GLITTER TATTOOS
Riverbend Bounce now offers glitter tattoos for corporate events only.
Glitter Tattoos: $100 per hour (min 3 hours)

Back To The Top
PARTY PRINTABLE INVITATIONS
Select your party type and click on the link below to print your party invitations!
Back To The Top